A quick breakdown on the books & movies I helped develop in December.
This monthly special features looks at some notable collaborations I worked on as a writer for hire and an editor. I love helping visions come to life (in every genre), be it editing a novel, providing coverage, outlining a story, or writing a screenplay.
The goal of the WRITER'S LIFE series is to inspire my fellow artist whatever medium you express yourself in. This is for all the dreamers who chase their impossible.
For some projects, I will go a bit more in-depth about the process to help inspire any writers on the fence about exploring freelance opportunities and dipping their toes in the magical waters of creative expression.
Hopefully, nobody misconstrues my romanticism for the art as conceit or condescension – as this is furthest away from my honest intentions.
I'm a nerd, who gets nerdy with the craft. 🙂
Check last month's GIGS for a bit more background information.
Story specifics and project names are withheld for respect of the client.
* For some collaborations, I am a ghost writer.
** Images are not from movies / books – they are inspired by the story.
---

SITCOM
WHAT: TV Pilot Episode. Coverage. Outline. Screenwriting. Credited.
PREMISE: This GOLDEN GIRLS vibing comedy blends drama and character. A strong premise sees seniors living life to the fullest, by acting younger than they should.
HOW: Initially, I was commissioned to provide coverage. This is kind of like reviewing the script by providing in-depth page-by-page analysis regarding everything from storytelling technique to sheer entertainment value. Hired to give my opinion, it helps to be honest and give feedback you would want on your own work. This means being constructive with any criticisms and providing alternatives to remedy a specific situation or embellish opportunities.
Coverage lead to pitching a new way to explore this compelling premise (with a complete rewrite and new characters). After cracking the story to the producer's desire, I was hired to write the script for the pilot episode. This was unexpected and required some rescheduling. Luckily, I have learned to write quick over the years.
This seemingly small project was a blessing in disguise and has led to repeat collaboration with this client (a manager pitching the projects to Shonda Rhimes – SCANDAL and GREY'S ANATOMY… and who isn't pitching to her. Hehehe.)
TIP: Always be ready for opportunity. If you criticize a perceived negative, make sure you can back-up your opinion, and provide a possible solution or alternative.
FANTASY
WHAT: Edit. Book.
PREMISE: What I like to call a case of The Hero Has No Memory disease. It's a familiar cliche that gets recycled for a reason. That said, I bet 1 out of every 10 stories I encounter has a hero who can't remember something important. This usually is combined with the case of The Stranger In A Strange Land trope, as it is here with a fantasy focus.
TIP: As a freelancer, you may not dig on every project you encounter. You can always recommend ways to make it more exciting for you. Trust your grasp on the audience, and 'watch' this through their eyes. A simple premise can be amazing entertainment if it's executed well. As an editor, you can always offer suggestions for new territory to explore without over-stepping your boundaries – in fact, some writers really appreciate it.   * Hired on to complete next batch of chapters.
CRIME / ACTION
WHAT: Coverage. Screenplay. Repeat client.
PREMISE: Over-the-top strange brew blend of Grindhouse and b-movie goodness about a contract killer.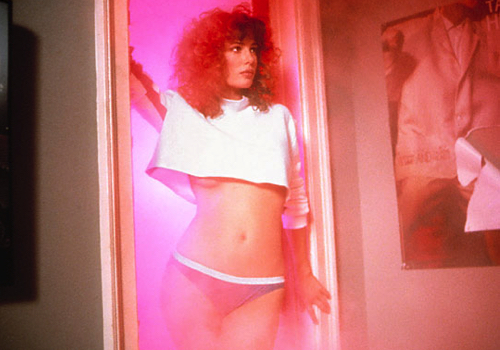 COMEDY
WHAT: Outline. Write Screenplay. Short film.
PREMISE: WEIRD SCIENCE meets ATTACK THE BLOCK. Best friends who have bad luck with women create their perfect mates. Unfortunately, chaos ensues and the entire city is in danger.
HOW: Commissioned to outline. Based on ideas, hired for writing the script. Written for the screen for Bronx music video director hoping to direct feature films.
ROMANCE
WHAT: Outline. Novel.
PREMISE: Shy airline stewardess has fantasies of stringing together one flight after the other of Mile High Club encounters. Once it happens, she finds herself in the middle of triangle of lovers. * Based on notes, hired to collaborate on another project.
SCI-FI
WHAT: Coverage. Outline. Screenplay.
PREMISE: Future apocalypse (another popular genre). Ancient relics connect various planets throughout the cosmos. One explorer battles strange creatures on an alien planet searching for a way back home. The hero's mystery revolves around remembering his past. Rather imaginative for the genre.
HOW: Based on coverage, commissioned to expand and outline the feature film. An interesting component to this project was expanding upon a synopsis to create a story… with 90 pages of conceptual designs! It was all kinds of nerdy awesome to see the fantasy come to life as a lot of projects are restricted to the written word and my (overactive) imagination.
TIP: If you feel comfortable with the genre because it's a favourite, embellish any ideas you get to help embellish the world (as well as story and character). Often, clients have a concept and a hero, but no antagonist or 'journey'. Keep your favourite films (stories, characters, etc.) in mind when brainstorming new ideas. Don't be afraid to use influences from contrasting genres.
FAMILY ADVENTURE
WHAT: Edit. Rewrite. Graphic novel.
PREMISE: An animal, bored with his mundane habitat, wants to explore the larger world out there. Focused on messages and themes for a younger audience.
HOW: I was hired to edit the content and polish it up, kind of like script doctoring. It was exciting to work in a different medium. I can't wait to see the completed graphic novel with all the illustrations.
COMING OF AGE
WHAT: Rewrite / Write Dialogue. Novel.
PREMISE: A foreign student discovers herself at university, amidst all the stresses of classwork and pressures of a social life.
HOW: From an ESL writer, I was hired to write dialogue and make the conversations / character interactions feel more natural. This is an interesting situation balancing how much internal monologue and body language to help inform character and not over-step my boundaries in the unique focus on dialogue-only collaboration.
SCI-FI / HORROR
WHAT: Revisions. Screenplay. Credited.
PREMISE: An ALIEN vibing low-budget movie in pre-production.
HOW: I mentioned this for last month's WRITER'S LIFE. The process of revisions continues – not in a bad way. The producer takes this b-movie kind of premise seriously. Despite the dismissive nature of some towards the horror/sci-fi genre, fans appreciate it when the world is approached with care, instead of slapped together tropes. We're focusing on characters more than cheap horror thrills. I'm also happy with the new ideas we bring to the more familiar elements. I hope the audience is on board with any twists. I think with well-received movies like ARRIVAL, the surprise hidden gem that blew me away YOUR NAME, and shows like WESTWORLD, viewers are ready for complex narratives. This was a joy to fit all the puzzle pieces together.
I'm incredibly excited to see this on screen and really enjoy the back-and-forth collaboration with producers. I can't wait to see how this develops. My fingers are still crossed until I see it on screen.
COMEDY
WHAT: Coverage. Screenplay. Repeat Client.
PREMISE: Ice cream meets GOODFELLAS with this spoof of crime flicks and a little touch of the BILLY MADISON story. Good opportunity for lots of laughs.
DRAMA
WHAT: Outline. Novel. Repeat Client.
PREMISE: Two childhood friends grew apart but seek each other out to pursue a relationship.
PSYCHOLOGICAL / SUPERNATURAL
WHAT: Edit. Book. Repeat Client.
PREMISE: An intellectual and psychological approach to the vampire mythos. Compelling. Strong prose.
HOW: This is another project from the last edition of WRITER'S LIFE. I'm enjoying the continued collaboration. I mentioned before that it's hard to wait to read the rest of the story. As an editor, holding back the audience part of you brain can be difficult. I can't wait to read edit the next batch of chapters.
FAMILY ADVENTURE
WHAT: Edit. Rewrite. Screenplay.
PREMISE: A TARZAN vibing adventure with a female hero. Some compelling themes about identity and protecting the environment.
HOW: This was an interesting collaboration, as I was brought in to add more comedy, expand upon some sequences, and add moments for songs. Since I'm not the hugest fan of Pixar-like entertainment and didn't rave over the recent JUNGLE BOOK, I had to imagine what the target audience wants, instead of fulfilling my own cinematic wishes. I like this kind of challenge. Working on several projects aimed at children, I've had tons of fun reaching out to my inner goofball – which is never that far away.
MYSTERY
WHAT: Coverage. Short film.
PREMISE: A TWILIGHT ZONE vibing mystery that is purposefully paced for the final reveal. Dramatic and emotional, focused on character over concept.
TIP: For short stories, be prepared to wait for the story to reveal itself. The format allows for experimentation of all kinds. Also, be prepared to read the material a second time before delivering your commentary. Give it another chance – especially, if you didn't "get it". 
ROMANCE
WHAT: Outline. Writing Novella. Writing Short film.
PREMISE: Truly unique collaboration. The client is proposing to his girlfriend. They have a long-distant relationship across countries. She has no idea. He's 'writing' a novella about their relationship for Valentine's Day, then he's adapting it into a super low-budget short film for their anniversary, where the final scene leads into his real life proposal in the theater.
HOW: This is incredibly special and an amazing responsibility. This is a supremely unique set of circumstances with a whole bunch of unique logistics to work out (ie: she is a character that can't be in the film although the story is about her). Structuring the story to end differently in two different mediums is a challenge all in its own. Then, there's the weight of delivering on the climax and creating a memorable 'scene' to transition into reality. Since it's a long distant relationship, the girlfriend has no idea the boyfriend is even in town, let alone ready to propose. The supposed gift is to be a rented out theater for family and friends to watch a movie he made about their story… then you tack on one helluva twist ending. Take that Shyamalan. I'm so grateful to be a part of someone's life in this unusual capacity.
HORROR
WHAT: Outline. Write Screenplay.
PREMISE: Low-budget Australian werewolf movie based on real life attacks of feral dogs. The idea is to make a b-movie done right, fulfilling the audience's expectations. Finding these low budget gems is part of the fun of watching horror flicks in the first place.
HOW: I was asked to pitch my take on the concept for an indie producer who's company is somewhat of an "Australian icon". It's exciting to know a screenplay I write will get a red carpet premiere… even if it's on a small scale like this. Baby steps, right. Plus, I happen to be a fan of b-movies and the horror genre so this is a small victory for me. I hope I can make a nerd like me happy with a guilty pleasure indie. I'm not big-headed by any means, I just think it's cool that a couple of my ideas seem like they are actually going to make it on screen. Period. That's always been a dream of mine.
Restricted by limitations in the budget, it will be challenging to make the audience scared of 'the beast' without seeing it. I think I'm going to watch JAWS again for inspiration. 🙂 I'm still outlining this one, so stay tuned for more. So far, I love the communication with the producer. She's instilling a lot of confidence. The poster looks good too. Out of respect, I will make more information available once marketing materials are online.
---

THAT'S ALL FOLKS!
Stay tuned for more in early February.
---