Quick Mini-Reviews of This Week's Movies & TV
Get your nerd on! It's time to breakdown the weekly roundup of 'consumed' films and television.
Here's a quick hit list with mini-reviews to help you decide what to watch this week based on what I watched last week.
This edition includes some previously seen entertainment that weren't added in last week's Slip.
Rated on a scale of 1 – 5 VHS tapes. Retro nerd love!
5 = do not let this slip/through the cracks / worth buying, 4 = worth the price of admission, 3 = worth renting, 2 = worth the risk on Netflix, 1 = let it slip
Dig in and enjoy…
---

13th
The hype behind this documentary is it's so good it may be the first doc to get a nomination for Best Picture at the Oscars. Ava DuVernay (SELMA) directs this feature about the criminal justice system, specifically how racism reflects back on society. The title takes its name from the amendment. This documentary covers everything from slavery, to prisons as corporations focused on profit. Compelling analysis illuminates the past, including how powerful language can be as it shifts over the years (n***er = criminal). Heartbreaking, unsettling, and essential. Well-worth the watch.
 1/2

Final Fantasy: Kingsglaive
Based on the popular video game, this Japanese film spins off of the series to create something original. Once again (like SPIRITS WITHIN), this feature adaptation showcases incredible computer animation. The character models are lifelike, but the scenery is breathtaking. The action is kinetic, with scale and camerawork like never seen before. The story may take a backseat to spectacle, but it's not non-existent.


Ghost in the Shell: The New Movie
As a mega-fan of the original anime film, this remake/reboot was disappointing. At least it offers a new vision of the same story. However, much of the action and visual flare is missing. The character arc is also less satisfying. While the story is less cryptic this go-round, it is also less compelling. Deep philosophical issues are still addressed, but the energy and fun is dampened. Let's hope the upcoming Scarlett Johannson version is based on the original film instead.
 1/2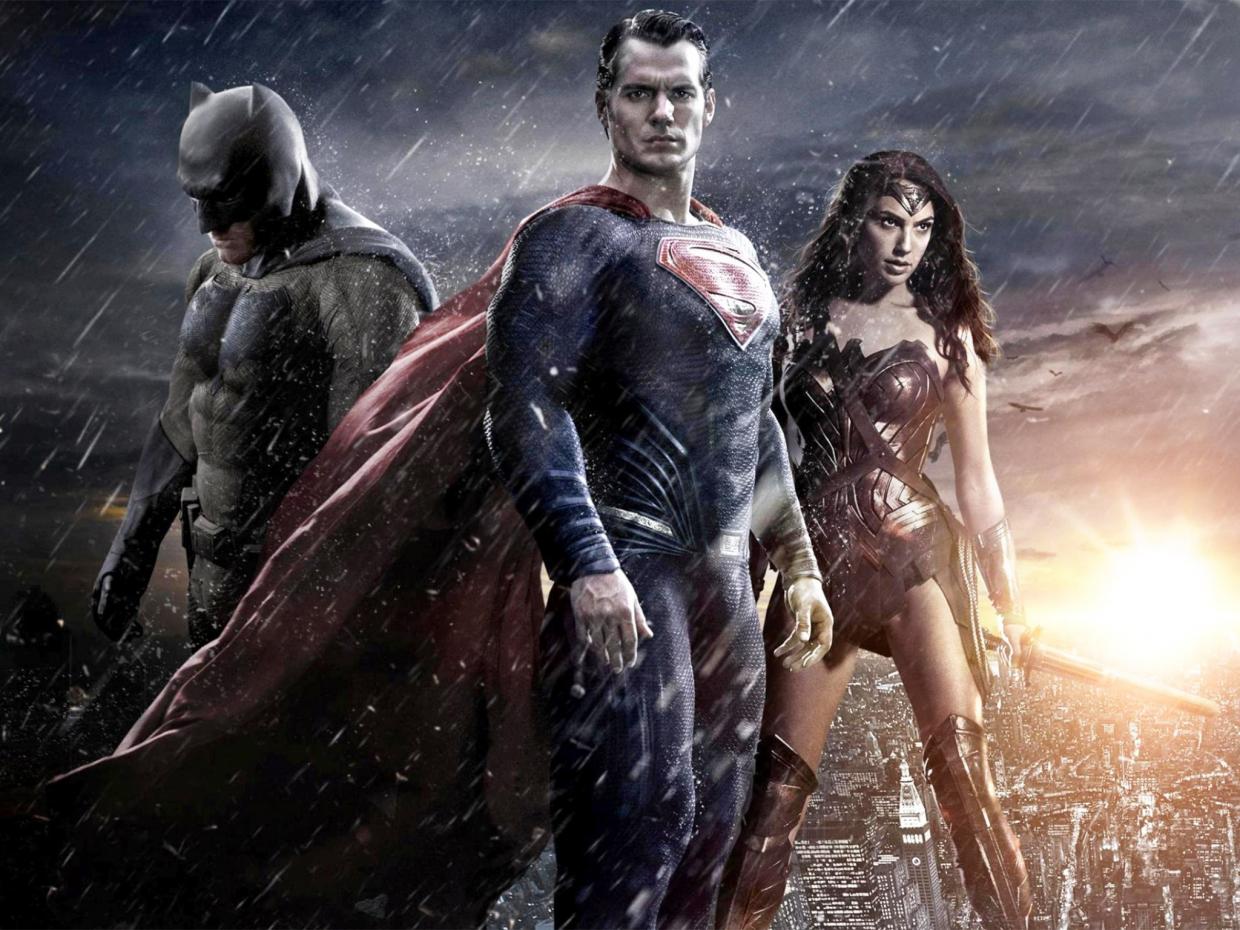 Batman V Superman: Dawn of Justice
Affleck steps into the cape and does an adequate job. All around, this large scale blockbuster was disappointing. No character is given enough to do, and the story isn't quite developed. Too much is crammed in, verging into the comic book DOOMSDAY storyline without having any of the impact. Perhaps this 3rd Act would have been best served in the JUSTICE LEAGUE movie. The main highlight is WONDER WOMAN, who steals the show. As a comic book nerd from the 90s, I just wanted this movie to be fun. Unfortunately, it missed the mark.


Pride & Prejudice & Zombies
I love zombies, but I couldn't make it through this movie. While it aims for humour, it's a soft landing. None of the jokes worked on me; even if some of the spins on literature were 'cute' (come on this is a zombie flick). Unfortunately, the undead don't look 'cool' either. This wasn't my cup of tea. Another disappointing flick. At least it helped me fall to sleep easily.


Secret in Their Eyes
Chiwetel Ejiofor stars in this murder mystery about obsession (much like ZODIAC). Julia Roberts co-stars as a haunted detective directly involved in a cold case. Ejiofor digs into the past and uncovers secrets best left buried. The leads are impressive, with Nicole Kidman also offering a subdued, yet powerful, performance. This is dark and heavy material with a complex narrative. An adult crime story worth watching.

---
TV TIME
Walking Dead
This Sunday, we learned what Carol and Morgan are up to in the zombie apocalypse. Last week's Negan episode floored TWD fans. This quieter episode (also directed by makeup FX legend Greg Nicotero) helps us recover. There were some lighter moments focused on humour, while the zombies took a backseat. A new community with a new leader was introduced. At first, it seemed too good to be true, but after Ezekiel 'broke' Carol, the mirage seems real. This was another character-focused episode that further developed the internal struggle to trust others.
 1/2

Luke Cage
As a huge Marvel fanboy, I couldn't wait to see another Netflix superhero show. This one is more grounded (thankfully). With the serious approach, it feels like the series emulates THE WIRE. Of course, it can't live up to that. However, like DAREDEVIL, the action and story get equal attention. Only a few episodes in, the drama is rather dry, and the action lackluster compared to some other Marvel shows. This would have been more engaging if it was set in the 70s and reflected the original comic book more. Let's hope it picks up over the season.
 1/2
The Getdown
Hip hop history lesson creates impressive drama. Set in a crumbling NY of the 70s, young men and women are inspired by art to express themselves. Music is their champion. We witness the birth of hip hop culture as we meet several compelling characters. One of the most expensive shows ever put on television. Fans of rap music and period pieces will enjoy this character-based story that mixes artistry with politics.

Westworld
The cryptic story advances episode by episode. Anthony Hopkins steps more into the villain role, while the Man in Black steps more into the shades of grey. Mystery brews under the surface of every scene. Thandie Newton's character gets deeper into the maze, brewing up more questions. Is Bernard a robot? Is Ed Harris actually Arnold (is he a robot with his AI)? Where is Westworld located (far underground, in orbit, or another planet)? Above all else, character draws us in. Evan Rachel Wood is utterly captivating as our hero, begging us to participate in the narrative and anticipate her every move. Truly layered storytelling elevates this science fiction premise above popcorn and into art. Simply incredible television!

---