2 NERDS, 1 DECADE
THIS IMAGE-DRIVEN SERIES SHINES AN OBNOXIOUS PASTEL NEON LIGHT ON THE 80-EST 80s MOVIES AROUND. 
THAT'S SO 80s! takes a nostalgic trip down VHS memory lane, remembering some of the cheesiest movies from one of the cheesiest decades.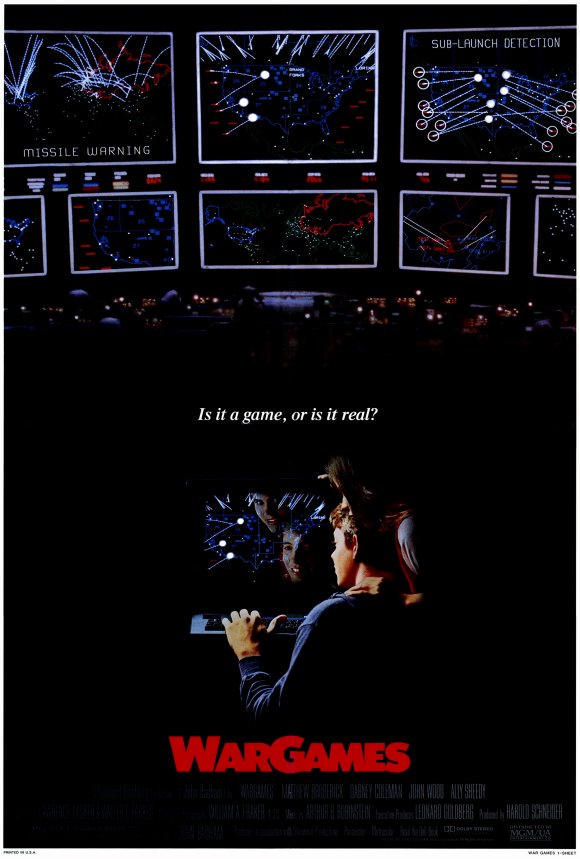 Fellow movie connoisseur MOVIEROB joins forces with SLIP/THROUGH for a semi-regular column highlighting some of the best scenes (and fashion choices) of the era.
This edition of That's so 80s gets intense with the retro techno thriller WARGAMES starring Matthew Broderick before he was FERRIS BUELLER. This is one for social outcasts, who can see what computer hackers were up to decades earlier, and how much fun they had getting into mischief without the Internet at their disposal.
Rob and Dan breakdown what they love about this retro gem, from the 80s fashion to the 80s sensibilities.
Stay Rad!
---
MOVIEROB says…
WARGAMES was a huge favorite of mine during the 1980's. What kid didn't like this movie that takes a normal high school kid who loves computers and games and gets into trouble with the government?
---