Quentin Tarantino's latest opus, HATEFUL EIGT, has just hit the silver screen. To celebrate, let's reach into the way back and Remember his first screenplay turned feature film, TRUE ROMANCE, directed by Tony Scott.

This article was originally published as part of my weekly column Cinema Remembered over at the amazing THATMOMENTIN.COM – your one stop geek spot.
That Moment In.com
THIS WEEK:True Romance (1993) A loner meets the girl of his dreams under unlikely circumstances and gets caught up in a vicious criminal underworld.
HOW THE MOMENT STARTS: A comic book geek spends some time between the sheets with a stunning beauty way out of his league. The cherry on top is she's also into all the nerdy things he is. Too bad all isn't as it seems. Turns out, the love of his life is a call girl with a dangerous pimp.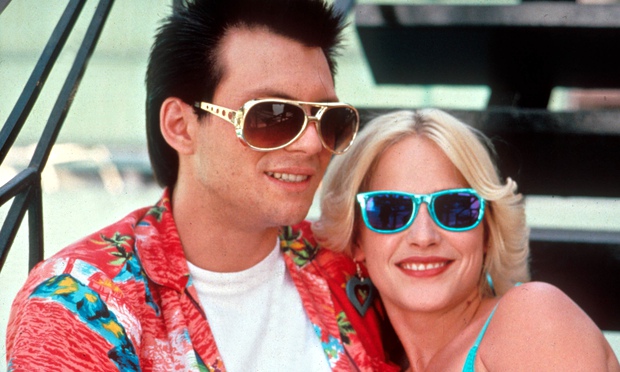 Warner Bros.
THE PREFACE: While Reservoir Dogs is considered the first Quentin Tarantino film, his first screenplay to hit the silver screen was True Romance. This crime-laced romance wasn't all mushy or lovey-dubby, it was gritty and hard-edged. Tarantino was just establishing his voice, but you can still smell his traditional spices from a mile away. The script reaks of Tarantino-isms. Fans will be delighted with…
View original post 1,345 more words