This is the film that made Milla Jovovich an action star… and is probably the last time Bruce Willis was an action star. Luc Besson helms this bonkers hybrid of sci-fi, action, and fantasy.

This article first appeared in my weekly column over at the one stop geek hub, THAT MOMENT IN.
That Moment In.com
THIS WEEK: The Fifth Element (1998) – The future fate of humanity lies in the hands of a mysterious super-powered being (Milla Jovovich) and a cab driver (Bruce Willis).
HOW IT STARTS: A blue-skinned opera singer begins her performance, as our hero is approached by the enemy.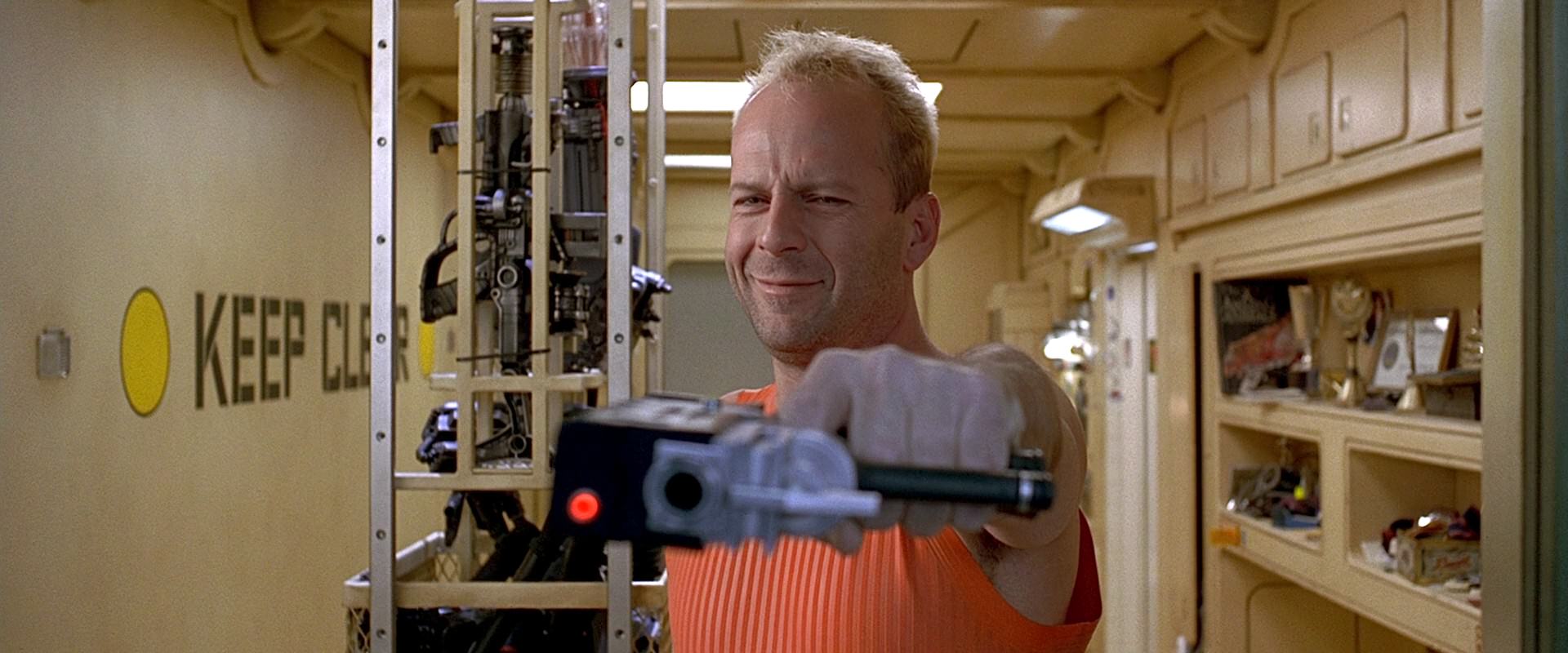 Columbia Pictures
THE PREFACE:Luc Besson directed some great action films before he got around to this sci-fi action fantasy mash up. The French writer/director/mega-producer kicked things off with his female assassin action flick La Femme Nikita, and broke down the door with Leon (aka The Professional) a little hitman movie with a big heart. After the success of his first two cult classics Besson could pursue his dream of making a big budget special FX-filled sci-fi epic.
Columbia Pictures
The Fifth Element is as close to Star Wars as it gets. We get aliens, gun fights…
View original post 1,049 more words