This nerdy series highlights the best opening weekends since 1980.
This Weekend in History features the best movie of all time (plus another Tarantino triumph), the cultiest cult classic of recent times, puppets gone bad, baby talk, puppets gone good, and 5 Cult Classics.
October has been the home to some strong critical releases over the years. While not all catch on with the mainstream, there are some small openers that went big this month since the 80s.
As always, the spotlight will shine on well regarded films as well as guilty pleasure cult classics. If you want some more nerdy picks check out the companion piece over at A TALE OF TWO DANS.
note: box office figures are domestic and are not adjusted for inflation
---

PULP FICTION – 1994
OPENING WEEKEND: $9 million   //   BOX OFFICE TOTAL: $108 million
My favourite film of all time comes from cinematic legend, brilliant auteur, and mad scientist, Quentin Tarantino. His bouncing story structure and flavourful dialogue are the main highlights. Several dark crime stories weave through one another in this violent bit of exploitation homage.
PULP FICTION's success gave birth to the independent movie boom. The 90s would have looked totally different without it.
---
KILL BILL: VOL. 1 – 2003
OPENING: $22 million   //   TOTAL: $70 million
Nearly a decade after PULP, Tarantino continues his triumphant domination on cinema. This revenge flick borrowed the best from martial arts exploitation flicks like the Shaw Brothers Productions. The kung fu and samurai battles are elaborately choreographed and doused in buckets of blood.
A pure joy for movie nerds.
---
FIGHT CLUB – 1999
OPENING: $11 million   //   TOTAL: $37 million
This cult classic really took off on home video. It took a while for this anarchist cookbook to crack into the mainstream. The bold script and beautifully dark photography compliment an acidic sense of humour. A strong cast leads the way in this twisted comedy meets vengeful vigilante politic/philosophy heavy psychological drama. Wow, that's a mouth-full.
How can you easily describe this layered thriller? See it, and experience this acid trip through crumbling society and fractured psyches.
---

TEAM AMERICA: WORLD POLICE – 2004
OPENING: $12 million   //   TOTAL: $33 million
The guys who brought us SOUTH PARK, go political comedy with this string-puppet action movie. The humour is over-the-top and offensive… and it playfully wallows in it. This cult classic shamelessly attacks every country at war. Underneath all the R-rated crude humour is some intellectual commentary – believe it or not.
---
LOOK WHO'S TALKING – 1989
OPENING: $12 million   //   TOTAL: $140 million
This totally 80s smash hit came out of nowhere to take over the box office. Positive word of mouth spread across the country. Check out that unadjusted box office! John Travolta stars alongside Kirstie Alley in this comedy about raising a baby. The twist here was the audience could hear the baby talk. And it was Bruce Willis providing the voice. This guilty pleasure was full of laughs.
---
WHERE THE WILD THINGS ARE – 2009
OPENING: $33 million   //   TOTAL: $77 million
The second selection with puppets didn't play it for laughs. Despite looking like a family film and based on a famous children's book, this Spike Jonze trip was surprisingly dark and dreary. It leaves you feeling melancholy. The idea of longing to go back to childhood haunts us all. Jonze somehow conveyed that emotion in a children's movie with giant talking costumed monsters.
While many were disappointed by this feature adaption, I loved it. The visuals are absolutely jaw dropping.
---
TAKE 5
---

THE LONG KISS GOODNIGHT – 1996
OPENING: $9 million   //   TOTAL: $33 million
This 90s cult classic is kind of like a way more fun version of SALT. Geena Davis plays the secret assassin here. Really, it's Samuel L. Jackson as her sidekick that steals the show. The action is over-the-top crazy and tons of fun, but Jackson's character provides the best parts with his comedy. Renny Harlin directs this, ensuring we'll get at least one totally epic explosion.
90s action fans definitely have to give this a watch.
---
THE GRUDGE 2 – 2006
OPENING: $21 million   //   TOTAL: $39 million
The Japanese horror remake craze was starting to wane when this debuted. The first one, starring Sarah Michelle Gellar, was well received, but really the Japanese original takes the cake. This horror series relies on atmosphere and building tension to satisfy the audience. This subtle approach didn't translate as well to the American audience. That said, this series is one of the better from that era of Asian Remakes.
NERD ALERT: Watch for Australian Teresa Palmer in an early role.
---
7 YEARS IN TIBET – 1997
OPENING: $10 million   //   TOTAL: $38 million
Brad Pitt was still developing his acting career. He always made challenging decisions. While he's steered clear of the period romances of late, he had a good string of them. This movie was a departure for him. Working with a cinematic minded director (Jean Jacques Annaud), Pitt wanted to be taken seriously. Stunning photography, calm philosophy, beautiful adventure, this drama had a bit of it all.
---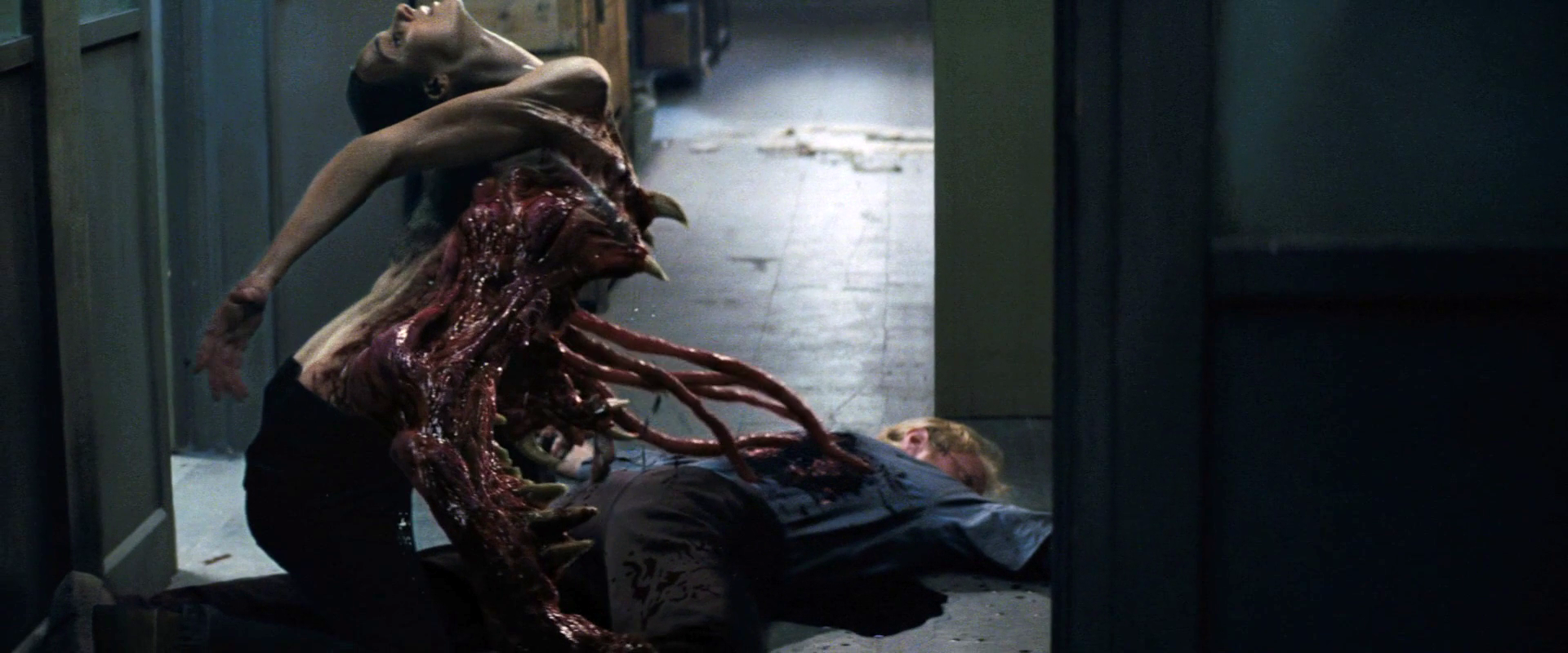 THE THING – 2011
OPENING: $8 million   //   TOTAL: $17 million
Decades after the John Carpenter original, this prequel holds up to the predecessor. Horror fans will enjoy experiencing the story connections. This is old school horror, focused on scaring you and keeping you on the edge of your seat. While easy to dismiss as another reboot, this one is worth watching.
NERD ALERT: Current critical darling, Joel Edgerton appears in an early starring role here.
---

WES CRAVEN'S NEW NIGHTMARE – 1994
OPENING: $7 million   //   TOTAL: $18 million
Sure, this is another Freddy Krueger movie, but this one is different. Wes Craven returns to the franchise he created for the first time. Another big highlight is the returning cast from the original and the self aware approach a couple years before SCREAM did it. This sequel takes place in reality, where Freddy haunts the cast and crew of the original movie. Bold and daring, but also delivers on the genre expectations, as well as adding some unexpected satire.
One of the better NIGHTMARE ON ELM STREET sequels.
---
The Number One movie This Weekend in History is JACKASS 3D with $50 million in 2010. Good enough for 3rd overall in October overall. This prank and stunt filled comedy documentary went on to make $117 million inspiring a whole generation to take to YouTube and emulate their broken boned heroes.
---
What do you think?
Leave a comment.
Check out the companion piece for more nerdy pix.
Follow me @slipthroughnerd