This series highlights the best movies debuting in theaters this month.
October has few highly anticipated movies. This is also the start of Oscar season. Movie festivals are all finished up and limited releases are going wider.
With a few options to filter through I've rated the anticipation for several releases. There are also on-the-fence inclusions, as well as big releases I'm just not personally interested in. Anticipatory films will be accompanied with a nerdy little blurb to justify their inclusion.
If you see one movie this month, the best bet is THE MARTIAN, especially if you're seeking a thrilling spectacle. If you're more interested in Oscar buzz and are only buying one ticket this month make it STEVE JOBS. Check out the geeky analysis for reasons why.
Dig in and enjoy.
---
OCTOBER 2
THE MARTIAN
////

/
Ridley Scott returns to his sci-fi roots and creates quite an exciting spectacle for us to enjoy. Matt Damon stars as an astronaut stranded on Mars. He must rely on his scientific background to survive until help arrives. An amazing ensemble cast surrounds Damon in this intense thrill-ride that is surprisingly filled with laughter too.
LEGEND
Tom Hardy stars as twin gangsters in this true UK crime story. Already getting Oscar buzz, this thriller meets black comedy looks to be worth the ticket price. The trailers give off an almost LOCK STOCK vibe.
ANTICIPATION:

///

//
---
OCTOBER 9
KNOCK KNOCK
Keanu Reeves stars in this Eli Roth (CABIN FEVER, HOSTEL) horror movie. The premise is terrifyingly real. Two college girls come a knockin' on a dark and stormy night. They seduce this family man and then torture him for his sins. Watching Reeves survive the night should be an exciting time at the movies. Plus, Roth really knows how to deliver on the horror.
ANTICIPATION:

////

/
FREEHELD
This emotional equal rights drama is fueled by amazing performances from Ellen Page and Julianne Moore. They play a same-sex couple fighting for inheritance equality. A husband dies, and he leaves behind his wealth, possessions, and house to his family. These same rights are not afforded to these lovers at this time. The trailer got me ready to cry. I can't imagine how powerful those scenes will be in the proper context.
ANTICIPATION:

////

/
---
OCTOBER 16
CRIMSON PEAK
Guillermo del Toro returns to horror, the genre he does best. Mia Wasikowska leads the way, alongside Tom Hiddleston and Jessica Chastain. With some of Hollywood's brightest rising stars, this ghost story looks to take itself seriously. Rich atmosphere, beautiful photography, macabre design are big highlights for this nerdy viewer.
ANTICIPATION:

/////
STEVE JOBS (limited)
Aaron Sorkin writes the latest Jobs biopic, and is the biggest reason I want to see this film. The director and star are no slouch either, Danny Boyle and Michael Fassbender are both award winners. The boldest move is Sorkin's structure of staging the entire movie around 3 Apple product releases. This is my most anticipated 2016 Oscar Contender released this month.
ANTICIPATION:

/////
BRIDGE OF SPIES
Spielberg directs a movie and it's automatically got Oscar buzz. Now add Tom Hanks and you have guaranteed critical gold. However, Spielberg's last few movies haven't been totally amazing. LINCOLN was rather dry, despite the opportunity for embellishments. This one is a court room drama, so I'm worried it might be a little slow. All will depend on character here.
ANTICIPATION:

///

//
BEASTS OF NO NATION
The director of TRUE DETECTIVE tackles child soldiers in Africa. Idris Elba leads the way as a charismatic, yet corrupt warlord. Early hype says the performances are top notch, especially the young child soldier under Elba's influence. Of note, this is also the first NETFLIX STUDIO release, pissing off theater chains everywhere.
ANTICIPATION:

///

/

/
---
OCTOBER 23
ROOM (limited)
Brie Larson stars as a kidnap victim forced to live in captivity for years. She gives birth during this time and raises her son in this one room. The premise is provactive and captivating. I'm expecting the same out of the performances. This film already has Award talk from the festival circuit.
ANTICIPATION:

////

/
ROCK THE KASBAH
Bill Murray. Nuff said.
ANTICIPATION:

///

/

/
---
OCTOBER 30
OUR BRAND IS CRISIS
Sandra Bullock stars in this political drama. A Bolivian presidential candidate hires Bullock's American management team to help him win. She comes out of retirement as a strategist for a chance to take on her rival, representing the opposition. Sounds like this could get satirical.
ANTICIPATION:

///

//
AUTOBAHN
What a cast – a great mixture of rising talent and old school prestige. Nicholas Hoult leads the way in this thrilling action flick. Felicity Jones is along for the ride, with fellow Oscar nominees Ben Kingsley and Anthony Hopkins. A simple premise will all depend on execution. At least, the performances should be good, right.
ANTICIPATION:

///

//
---
ON THE FENCE
PAN (Oct.9)
99 HOMES (Oct.9 – limited)
HYENA ROAD (Oct.9 – limited, Canada)
SUFFRAGETTE (Oct.23)
BURNT (Oct.23)
SCOUT'S GUIDE TO THE APOCALYPSE (Oct.30)
---
NOT INTERESTED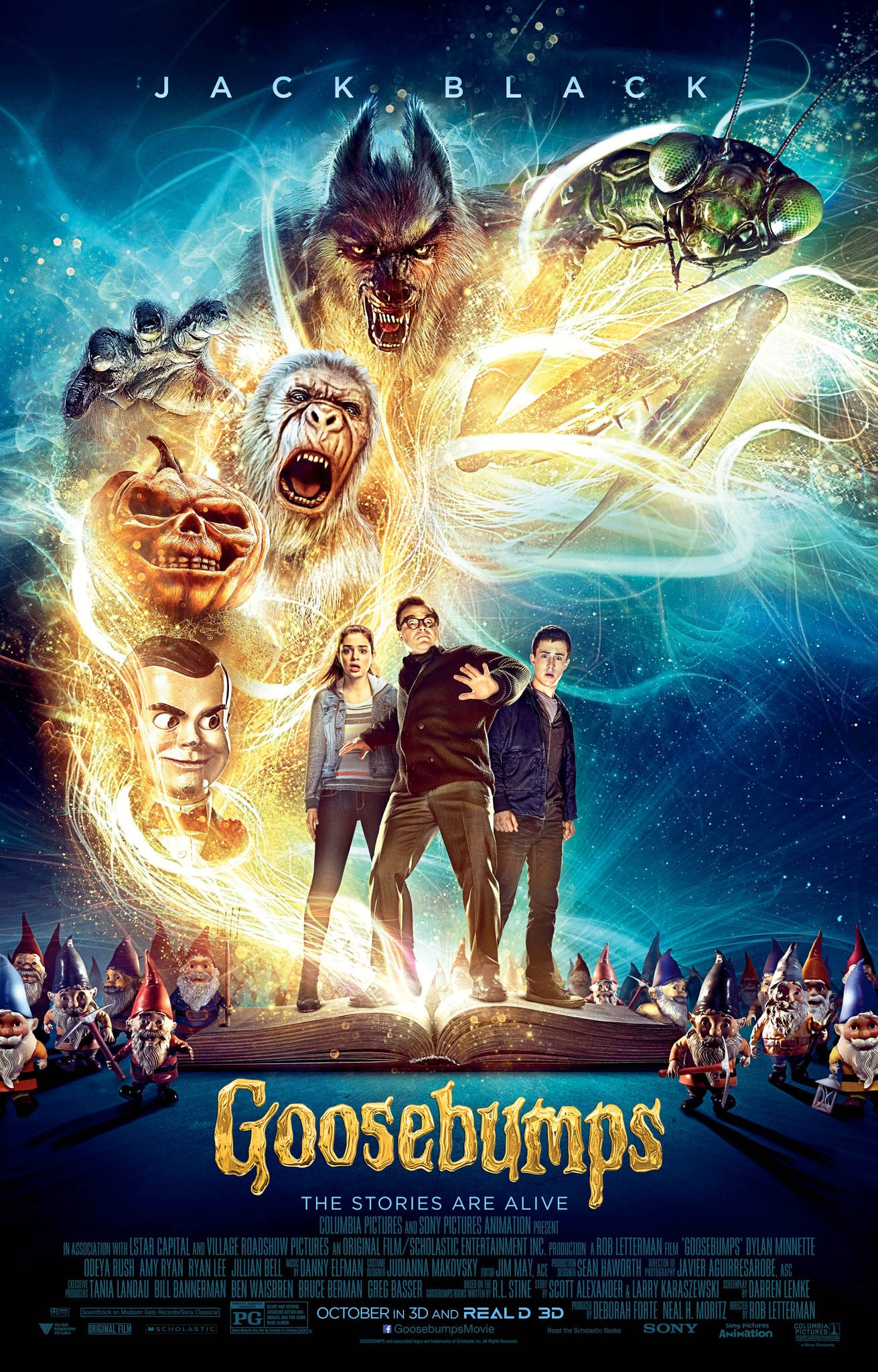 ---
Stay tuned for more come November.
---
What do you think?
Leave a comment below.
Follow me @slipthroughnerd