This Weekend highlights the Top 200 opening weekends since 1980.
Featured selections this time include a surprise R-rated smash comedy, a surprise hit drama, 2 shlocky slasher versus movies, 3 movies marking the end of the 80s/90s horror boom, a box office bomb that I loved, and 5 cult classics.
August is typically a month were Hollywood unloads some duds. There aren't a lot of mind blowing blockbusters to be found. However, since competition is lowered a lot of stealth hits sneak in. This time of the year is also known for unleashing horror movies before everyone returns back to school.
Since this listing reaches back a few decades, it's important to notice how impressive $100 – $200 million box office total was back then. Check out the companion article Box Office Rewind over at A TALE OF TWO DANS for completely different movie selections.
UPDATE: A new movie cracked the Top 100 for August since 1980. Despite negative reviews and word of mouth, FANTASTIC FOUR still finished its opening weekend with $26 million. This was well under studio estimations. Unfortunately, the reboot could go down as the year's biggest stinker.
Let's dig in.
note: box office totals are domestic and have not been adjusted for inflation 
TROPIC THUNDER – August 13, 2008
OPENING WEEKEND: $26 million   //   BOX OFFICE TOTAL: $111 million
Ben Stiller, Jack Black, and Robert Downey Jr star in this ridiculous movie spoofing Hollywood, celebrity, and war films. What could easily have been dismissed as another dumb comedy was actually incredibly funny. Tom Cruise (nearly unrecognizable) stole the show in a cameo role as a shlubby executive. The comedy was varied, blending in sophomoric laughs with sarcasm, satire, and social commentary. Stiller directed this, along with one of my favourite dark comedies, CABLE GUY starring Jim Carrey (and Jack Black in a small role).
---
DANGEROUS MINDS – August 11, 1995
OPENING: $15 million   //   TOTAL: $85 million
This surprising drama starred Michelle Pfieffer as an inner-city teacher inspiring her students. While society has given up on these youths, Pfieffer hasn't. This underdog story went on to be one of the more talked about movies this month 20 years ago. Check out those box office figures for back then! This inspiring film was edgy to some, and melodramatic to others. I really enjoyed this film and saw it several times that year.
NERD ALERT: Coolio provided a hit song "Gangster's Paradise" to the soundtrack, and quickly became the song of the summer.
---
FREDDY VS JASON – August 15, 2003
OPENING: $36 million   //   TOTAL: $83 million
Horror fans were waiting along time for this splatter flick. These two villains soaked the screen with blood during the 80s and 90s in their separate franchises: FRIDAY THE 13th and NIGHTMARE ON ELM STREET. We waited a long time to watch these two slaughter one another. This is a movie you went to yell at the screen and crack jokes with your buddies. While this movie was tons of fun, it was ultimately unsatisfying due to its copout ending.
Back in the day, fans battled this out like Marvel vs DC today. Now that we finally had a movie, we just wanted a clear cut winner for the final fight. Who would you pick to survive this nerdy wet-dream versus battle?
---
AVP: ALIENS VS PREDATOR – August 13, 2004
OPENING: $38 million   //   TOTAL: $80 million
New Line knows their audience. They released this versus flick just one year after FVJ's success. This movie was highly anticipated for decades by horror fanboys everywhere. Several screenplays were written over the years trying to tackle this seemingly simple concept. ALIENS had 2 amazing movies, some of the best ever. The original PREDATOR with Arnold Schwarzenegger is considered by many as one of the best action movies of all time.
Unfortunately, the AVP film couldn't possibly deliver on the hype. While enjoyable and worth watching for some impressive sequences, it was a disappointment overall. That said, the opening weekend was good enough for #13 overall for the month (since 1980).
---
FRIDAY THE 13th: PART III – August 13th, 1982
OPENING: $9 million   //   TOTAL: $35 million
This was the second appearance for Jason… but the first in 3D… and not the good kind today, the bad blue and red kind. Before New Line bought the rights to the FRIDAY franchise, Jason and Freddy went toe to toe on the silver screen. The inclusion of a masked slasher into the genre was influenced by the incredible indie success of John Carpenter's HALLOWEEN a few years earlier.
---
NIGHTMARE ON ELM STREET – PART V: THE DREAM CHILD – August 11, 1989
OPENING: $8 million   //   TOTAL: $22 million
This is when the audience started to show apprehension with the slasher genre. The opening was strong, die hard horror fans showed up, but the mainstream audience largely ignored this. It was the first hint at the end of an era. For me, I always enjoyed Freddy way more than Jason. I would have kept watching these NIGHTMARE movies as long as they kept making them. I enjoy their dark sense of humour and incredible effects work. Unfortunately, there would only be one more entry in the horror franchise (not including the two remakes).
---
JASON GOES TO HELL: THE FINAL FRIDAY – August 13th, 1993
OPENING: $8 million   //   TOTAL: $16 million
By this point in time, New Line had the rights for FRIDAY THE 13th, but it didn't do them much good. Basically a decade after Part 3 (above), the opening was nearly the same, but the total was slashed in half. This marked the end of the horror boom. The audience was sick of all these sequels by now. And we had a feeling that every FRIDAY was the final one.
It's too bad, since the ending teased the FREDDY VS JASON movie. The clawed hand of Freddy, pulled the fallen hockey mask of Jason into Hell for the final image. This is what I meant earlier, for fans of these franchises this was a most excellent finale. Too bad, we had to wait a decade for the versus fight.
---
SCOTT PILGRIM VS THE WORLD – August 13, 2010
OPENING: $11 million   //   TOTAL: $32 million
This was a box office bomb that absolutely loved. Sure, I'm a fan of the comic. Sure, I'm Canadian. But that stuff only factored in a bit. Really it was the kinetic energy and hyper visualization that stole my heart. The comedy is also a real highlight. I loved all of these quirky and eccentric characters. Edgar Wright (SHAUN OF THE DEAD) directs what can only be seen to be believed.
If you are a fan of videogames or all things retro and indie, you may have just found your new favourite movie. Hey guys, am I the only one to like this bizarre superhero movie?
---
 TAKE 5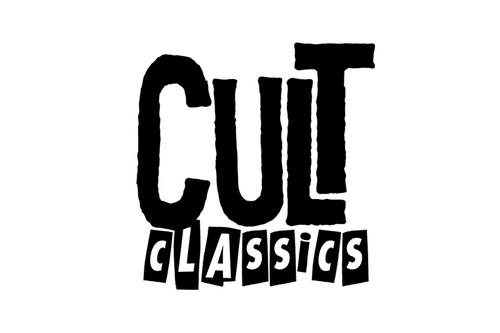 RED DAWN – August 10, 1984
OPENING: $8 million   //   TOTAL: $38 million
Those numbers might not sound so impressive, but remember the era. This action flick about teens defending their homeland from a foreign army is all sorts of 80s awesome. The cast is full of Brat Pack members like Charlie Sheen, Patrick Swayze, Lea Thompson, Jennifer Grey, and C. Thomas Howell.
NERD ALERT: This level of violence in a movie aimed at teens actually invented the PG-13 rating (along with another cult classic, GREMLINS). Before this it was either PG or R.
---
SINGLE WHITE FEMALE – August 14, 1992
OPENING: $10 million   //   TOTAL: $48 million
This surprise thriller spread across into the mainstream. It was sexy, but also scary as hell. This plausible situation is basically about an obsessive roommate (brilliantly played by Jennifer Jason Leigh) who forces herself into her new best friend's (Bridget Fonda) life to alarming effect. The character work was good for the genre. But most of us didn't go for the acting, most of us wanted to experience an intense adult thriller. It made quite an impressive haul for that era, especially compared to its low budget.
---
BOWFINGER – August 13, 1999
OPENING: $18 million   //   TOTAL: $66 million
Eddie Murphy was hit or miss, making a lot of family movies in the 90s. A lot of his fans from his R-rated 80s days were disappointed in that shift of focus. However, paired with Steve Martin, this was a surprise hit. It's too bad we don't see Murphy do more characters like this eccentric and nervous goofball here.
---
BLUE CRUSH – August 16, 2002
OPENING: $14 million   //   TOTAL: $40 million
This surfing movie fed a hungry demographic: teenage girls. This story followed a group of friends who work menial jobs so they have enough time to do what they really love — surf. Kate Bosworth starred in this coming-of-age drama. It was the first role I saw her in, and expected her to become a bright star in the future. While she's appeared in several higher profile films, Bosworth has yet to have a chance to explode.
---
EVENT HORIZON – August 15, 1997
OPENING: $10 million   //   TOTAL: $27 million
Laurence Fishburne and Sam Neill (JURASSIC PARK) star in this incredibly frightening horror movie. Think of THE SHINING set on a spaceship. These travelers of the stars bend time and space, warping through dimensional planes. Breaking the laws of physics, has its penalties. They are slowly driven mad, by haunting visions of their past.
Turn this one up, the sound design is amazing. Thick atmosphere coats every surface. EVENT HORIZON is one of my favourite cult classics. However, this is definitely not one for the squeamish, it's as Hellish as cinema has ever gone!
NERD ALERT 2000: The stylish direction got me excited for Paul Anderson's next movies. He would make some good genre flicks like MORTAL KOMBAT and the first RESIDENT EVIL, but he would also be behind some duds like the aforementioned AVP and the horrible MUSKETEERS adaption.
---
The number one movie This Weekend in History was RUSH HOUR 3 with a $49 million opening in 2001. To read more about this super fun action comedy starring Jackie Chan and Christ Tucker check out Box Office Rewind at A TALE OF TWO DANS. It was paired up with RUSH HOUR 2, which opened last Weekend in History.
Stay tuned for more BOX OFFICE HISTORY next weekend, starring my favourite movie of 2009.
---
What do you think?
Leave a comment below.
TWEET/TWEET @slipthroughnerd
Check out the 2D companion article for different movie selections.