<< SLIP/flix: highlighting the best options on Netflix >>
There are so many movies to scroll through on Netflix. It can be hard to find that perfect one. Here's a list highlighting the best films that are new to Netflix in July. These movies could be from 2015 or decades ago.
Basically, these movies are the ones you won't want to SLIP/THROUGH the cracks.
* this list will update as new films are released during July *
---

X-MEN: DAYS OF FUTURE PAST (2014)
One of the best movies of last summer. Comic book fans will enjoy rewatching this again. There is lots of action, lots of fun, plus time travel.
NIGHTCRAWLER (2014)
Jake Gyllenhaal stars as an ambulance chasing paparazzi in this compelling thriller. How far will this sociopath go to be successful?

WHIPLASH (2014)
A great underdog story with amazing performances. A music teacher steps over the line to test his student's talent. This character film is stylish and intense.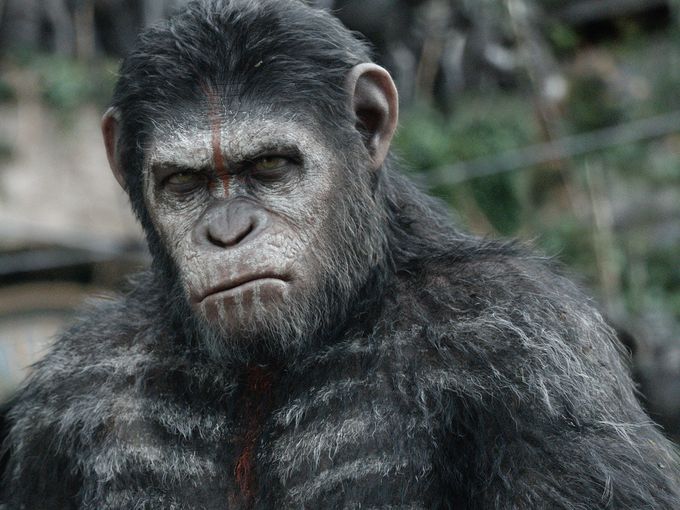 DAWN OF THE PLANET OF THE APES (2014)
This is another one of the best summer films last year. We get all the crazy action and special FX we expect, but we also get unexpected emotional character development.
GONE GIRL (2014)
A phenomenal adult thriller with stellar performances. I loved participating in this mystery. Not only was it super intriguing, this film was also beautifully crafted.
FRANK (2014)
Michael Fassbender co-stars as an eccentric musician trying to achieve stardom. He also happens to wear a giant cartoony mask over his face at all times. Domnhall Gleeson stars as a young man full of ambition, but devoid of talent. They work together with other bandmates to create revolutionary music. Dark and dry comedy at its best.
BOYHOOD (2014)
Richard Linklater's bold years long experiment is a sight to behold. As with his other work, characters take over the story. Thankfully, Linklater is a master at character. We watch a family's dynamics as they shift over 12 years.
YOUNG ONES (2014)
A bold and creative futuristic Western, like a character-based MAD MAX murder mystery. An amazing ensemble cast including Michael Shannon and Nicholas Hoult, brings life to a barren landscape.
FOXCATCHER (2014)
A creepy true story of an obsessed and eccentric billionaire, hell bent on winning an Olympic medal with his wrestiling team. Steve Carrell completely transforms, giving his best performance ever. His character manipulates a naive wrestler played by Channing Tatum, who was also impressive in his role.

LORDS OF SALEM (2012)
Rob Zombie makes some brutally disturbing horror movies. This one aims for a more cinematic approach. Zombie's visual direction is much better than the story. Although, the idea of a song infused with Witchcraft is pretty interesting. One of the better made recent horror movies.

PACIFIC RIM (2013)
Pure ridiculous fun. This is basically TRANSFORMERS vs GODZILLA. Guillermo del Toro directs this mash-up of Japanese monsters and mechs. The sense of scale and excellent staging make this far more enjoyable than either of those two franchises.
THE PLACE BEYOND THE PINES (2012)
One of the best movies that year. This daring screenplay is perfectly staged and tightly paced. Characters are the focus here, along with some thematic exploration of father/son relationships. Plus, Ryan Gosling and Bradley Cooper share the screen along with young rising talent Dane DeHaan.

TOP GUN (1986)
Tom Cruise became an action hero with this Tony Scott action movie. If this movie was made today it wouldn't be nearly as good. Traditional practical effects, and filming real jets, make this one of the most exciting action movies to ever take to the skies.
ROBIN HOOD: MEN IN TIGHTS (1993)
Mel Brooks brings us another spoof, this time taking on the Prince of Thieves. Keep your eyes peeled for a young Dave Chapelle. Watch this when you want a steady stream of goofy laughs.
COLLATERAL (2004)
Tom Cruise like we've never seen him before: as an aging hitman. Michael Mann (HEAT) directs this intense thriller. Jamie Foxx plays a cab driver who just picked up the wrong passenger, Cruise's hitman.
BEVERLY HILLS COP (1984)
Eddie Murphy's funniest movie. He plays a fast talking, wise-ass cop in this action flick full of laughs. This was one of the earlier movies to blend comedy with action. They did it so well, we still see numerous shoddy buddy action flicks to this day.
THE GOONIES (1985)
One of the best children adventures ever told. This movie doesn't talk down to its audience. It embraces them. Who didn't want to join the Goonies as kids? Rewatch this for nostalgia or pass it on to the next generation. They don't make family adventures like they used to anymore.
INTERVIEW WITH A VAMPIRE (1994)
Another Tom Cruise movie. The guy knows how to pick his scripts. Based on the best-selling books, this film shows us the torture of being immortal. Brad Pitt co-stars as a vampire recollecting his origin story to a reporter. Vampires are taken seriously here. These creatures are scary, not glittery diamond skinned.
YOUNG FRANKENSTEIN (1974)
Another Mel Brooks spoof. And one of the best comedies of all time. This one spoofs the old Universal monster movies, with Gene Wilder as a young Doctor Frankenstein. Get ready for a high laugh per minute count.
THE DROP (2014)
Tom Hardy stars as a reluctant criminal trying to go straight. James Gandolfini runs a bar that someone's planning to knock off. Along the way, unexpected relationships form and evolve.
THE COMPANY YOU KEEP (2012)
Robert Redfored directs this adult thriller about a former activist on the run. A young journalist (Shia LaBeouf) investigates Redford's past, uncovering long buried secrets.
---
<< bonus Documentary selections >>
WHAT HAPPENED, MISS SIMONE?
A rare close look at musician Nina Simone, singer of amazing songs "Black Bird" and "See Line Woman" (amongst others). Her troubled past doesn't get glazed over. We get a personal look at the life and struggles of an artist trying to express themselves.
CASTING BY (2012)
Profiling legendary casting director who worked on movies like BATMAN and MIDNIGHT COWBOY.
WILD STYLE (1983)
Early 80s hip hop culture in the South Bronx. A grafitti tagger prepares for an upcoming hip hop festival.
---
<< note: all of these selections are available on Netflix Canada (at least, and should be available in your region) >>
<< stay tuned for updates as they hit Netflix >>
---
What do you think?
Leave a comment.
TWEET TWEET @slipthroughnerd