"Macbeth shall never vanquish'd be."
Shakespeare's tragic tale of MACBETH hits the big screen in this bold new adaption. Don't worry, even though it's Shakespeare this film won't be boring.
It looks more like BRAVEHEART and GLADIATOR, than men in tights. 
MICHAEL FASSBENDER stars as the war-painted titular character. He'll clash swords in battle. He's not all prim and proper. This Macbeth is battle-scarred and worn. Fassbender's look strikes fear into the viewer.
While war may have been briefly mentioned in the original text, this adaption will fully explore and embellish the action elements to the audience's delight.
What does this mean for us? Along with epic swordplay, we're guaranteed complex characters and an amazing story that have withstood the test of time.
The visual look of MACBETH is a real selling point. The trailer is beautiful. Atmosphere is as thick as the swirling fog on screen. Interiors are torchlit. The movie feels like an oil painting in motion.
As Macbeth says himself, "So foul and fair a day, I have not seen." There is such beauty in such a dark setting.
Which reminds me… This version of Shakespeare's tragedy maintains the original language. I love seeing Shakespeare on the big screen, even in modern settings, as long as they keep his words. This voice is undeniably powerful. We must keep its beautiful poetry alive.
It may take some participation, but it's well worth it.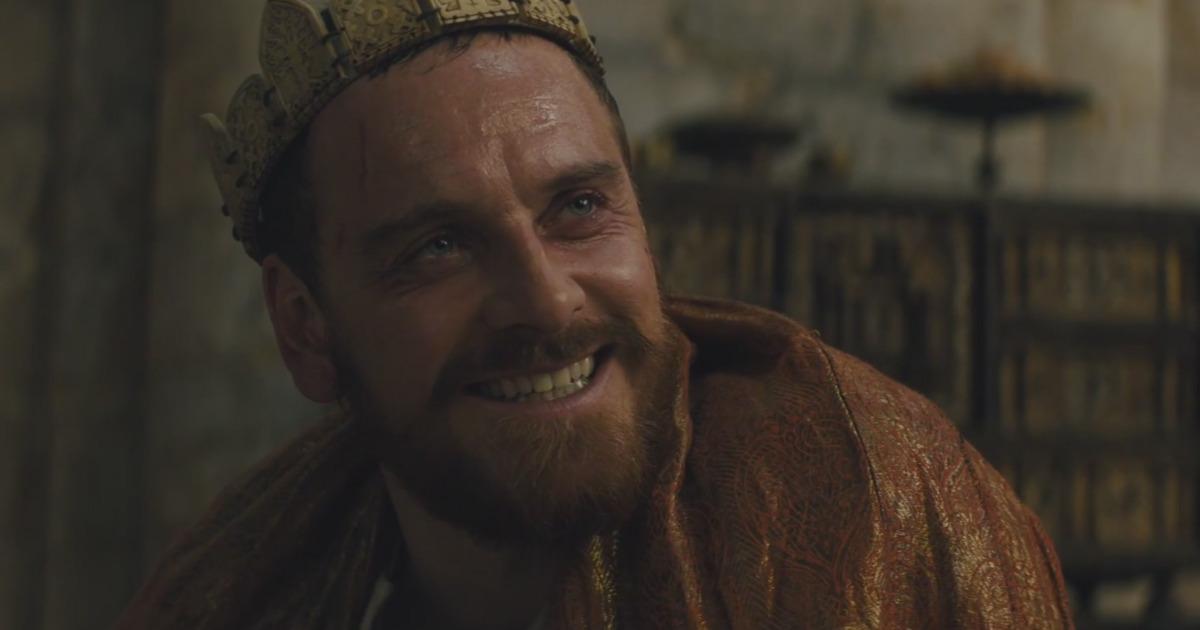 Thankfully, we'll get to hear Fassbender and his co-star, MARION COTILLARD (LA VIE EN ROSE, INCEPTION) deliver some of the most stellar dialogue ever written. Like in the trailer when Fassbender cries out, "O, full of scorpions, my mind be." There is so much emotion driving the performance, mined from a rich text.
Cotillard portrays Lady Macbeth, a pivotal character in this story. I'm going to stay spoiler free here. If you haven't read this play, let's just say Lady Macbeth is like Cersei in GAME OF THRONES.
In between the clash of swords, we will be intrigued by the struggle for power. Thematically, the film will also explore the themes of power and madness – and their correlation. Like Fassbender says in the trailer, "I am in blood, stepped in so far."
If this isn't your cup of tea, take note of the visuals and atmosphere of this trailer. Fassbender, Cotillard, and the director are re-teaming to adapt ASSASSIN'S CREED.
That's right, high-level talent making a movie based on a videogame. I'm thinking gamers will love this creativity, but the result could also ripple outwards. If MACBETH is received well, critics could also take CREED more seriously.
MACBETH may be familiar to a lot of you out there. Like a lot of Shakespeare's work, this story is one of the best ever written in all of history. That's why it still gets remade and rebooted to this day.
These are roles that Fassbender and Cotillard can really sink their teeth into. 
With a visionary director focused on style and a high caliber cast, MACBETH is one of my most highly anticipated films of 2015.
---
What do you think?
Leave a comment.
NERD ALERT 2000: Don't let Fassbender's CENTURION slip/through the cracks.
If you like GLADIATOR-type movies, this one is helmed by one of the directors of GAME OF THRONES.
TWEET TWEET @slipthroughnerd