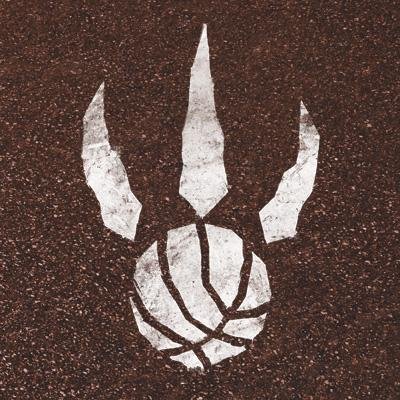 The two highest SCORING teams in the NBA face-off tonight. And when it comes to FACE-OFFS Canadians know what to do. The Raptors take on the DALLAS MAVERICKS, hoping to extend their 6 game win streak even further.
The Mavs rely on their main man DIRK NOWITZKI. He still makes buckets. So far, this early season, Dirk is averaging nearly 20 points per game.
Dallas added a couple of CHANDLERS this off-season. TYSON Chandler will square off against JV. These 2 have a history of strong battles in the paint.
The big addition is Chandler PARSONS, who played for Houston last season. He's a dangerous swingman with good size who can slash and shoot. His 3pt shot is his deadliest weapon.
Toronto will try and contain this number 1 scoring team with their tight TOP 10 defence. Tonight will be a good test for the abilities. The Raps must make stops and convert on the fast break if they hope to beat these guys.
Who's turn is it to score tonight? Will DeROZAN go off for 40? Will LOWRY get a triple-double? Is it ROSS's turn to shine?
POST GAME UPDATE:
For the Raps tonight, it was "ONIONS, BABY".
And they were crying for more reason than one. DeRozan went down with a groin injury. I hope he doesn't miss too much time. I suppose it could have been worse, right.
Before DeMar went down with the injury he was scoreless. A few games this season he has struggled to hit his shot early, but this is usually remedied by the 4th quarter. He wasn't the only one who had trouble finding his shot. Lowry got in foul trouble early. I think this may have thrown him off of his game. That said, he WAS key in the clutch, scoring off of several drives in the final minutes.
Vasquez had another good game, scoring well off of the bench. Tonight, AMIR JOHNSON also stepped up. This was important since the MAVS were owning the paint. Go figure, Dallas played the better defensive game tonight, despite the Raptors' Top 10 rating in this team category.
The Raps don't quit. Despite a late game run, drawing the game within 2 possessions, Toronto lost the battle. Dallas' MONTA ELLIS scored 15 of his 30 points in the 4th quarter. With this win, the Mavs snapped the boys in PURPLE's 6 game win streak. C'est la vie, eh.
Now, let's start a new streak boys. LA next, then Shaq-remento. Stay positive, right. Get well soon, DeRozan.
What did you think? Who will step up during DeMar's absence? Will we see more out of the Brazilian rookie, Bruno CABOCLO aka the Cyclone?
Will more teams focus in on DeRozan like the Mavs did tonight by sicking a big man like DIrk on him for double coverage?